Book a Sak Yant Tattoo with a Sak Yant Master
Get Ready! Your about to book a Sak Yant tattoo - one of the coolest things you can do in Thailand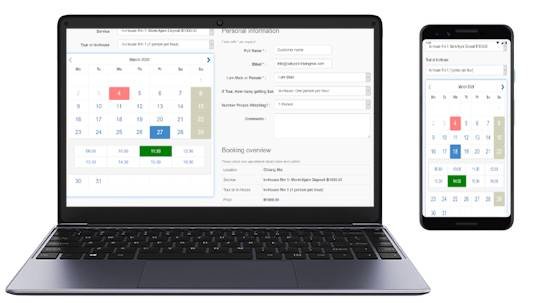 Come on in and discuss with us your Sak Yant Tattoo Desires
While most of our guests have wanted a Traditional Thai Tattoo for a very long time and book a Sak Yant in advance. We understand that some people might be reluctant to book a Sak Yant Experience before they arrive in Thailand. You are welcome to come into our shop venue and chat with us first to make sure. But don't worry the booking deposit is totally refundable if your plans change 🙂
Book a Sak Yant Tattoo Experience with Monk or Ajarn Master
Watch the video below for explanations of the difference between Monks and Ajarns, In-House vs Temple Visit, the refundable booking deposit and how to fill in the form to Book a Sak Yant Experience.  If you have any problems making a booking please contact us for assistance.

If you have a PayPal account press the PayPal Logo.
If paying by Creditcard press the Credit Card Image
Terms and Conditions
1) I have read the FAQ
2) I understand the Booking Deposit is not the total and additional costs will be included at time of the Appointment
3) I understand that Donations to Monks on Tour are in addition to the cost of the Tour and depend on Sak Yant Design selection
4) I understand that 3 days notice of cancellation is required for booking refund – The Masters will receive the booking fee as a donation for their time
5) I understand that if I want a larger than standard sized Sak Yant design
          i)  Requires booking an afternoon (rather than Morning Tour)   or  
          ii) Requires 2 In-house appointments back to back
How to Make a Sak Yant Tattoo Booking
1) Select your Sak Yant Type
2) Select a free date and time
       (Free days are White, Unavailable days are Grey & Red)
3) Fill in your details
4) Make Payment of 1000 baht booking deposit
5) After Payment you will be receive a Confirmation email; PLEASE read it
N.B.
1000 Baht is the deposit, for full service prices Click Here
Book 24hrs before for Tour bookings (We need to arrange the Masters Time)
1-2 People can do Morning Temple Visit
3 or more people need afternoon as additional time maybe required. (Additional 500 baht per hour after 3 hours)
Larger Sak Yant In-House will require more than one booking
Schedule of Sak Yant Masters

N.B. On rare occasions Monks have other duties and Ajarn's take over. Females can get a Sak Yant from Monks with our in-house service
Room 1
Monday:  Ajarn Sam
Wednesday: Ajarn Beer
Friday: Ajarn Tom
Room 2
Open in High Season
N.B.  Monks are not permitted to provide Sak Yant for females on Temple grounds.  If a female is included in the tour it will be to the Monks Samnak (Sak Yant Room) which is not located at a Temple
Tours to Temple Monks at Their Samnak
Rung Monk: Monday-Saturday (Females included)
Aum Monk:  Mon,Tues, Wed,Thurs, (Males only)
Eak Monk: Tuesday,Friday, Saturday (Males Only)
We have the Answer at our Sak Yant FAQ